An
art installation
for Porto Design Biennale

.
Addressing the proposed theme of the exhibition "
Post-Millennium Tension
",
we picked an object from the millennials childhood, the "Claw machine", as a metaphor about one of the world's major concerns: the pollution of the oceans.
Inside this colourful box, full of lights and with an annoying music, you could find bottles and plastic objects, instead of stuffed animals. The aim of the "game" being to find a fish, the most desirable award, in the middle of all the rubbish.
Project type:
Installation
Client:
Porto Design Biennale

Exhibition:
"Millennials" at Galeria Municipal do Porto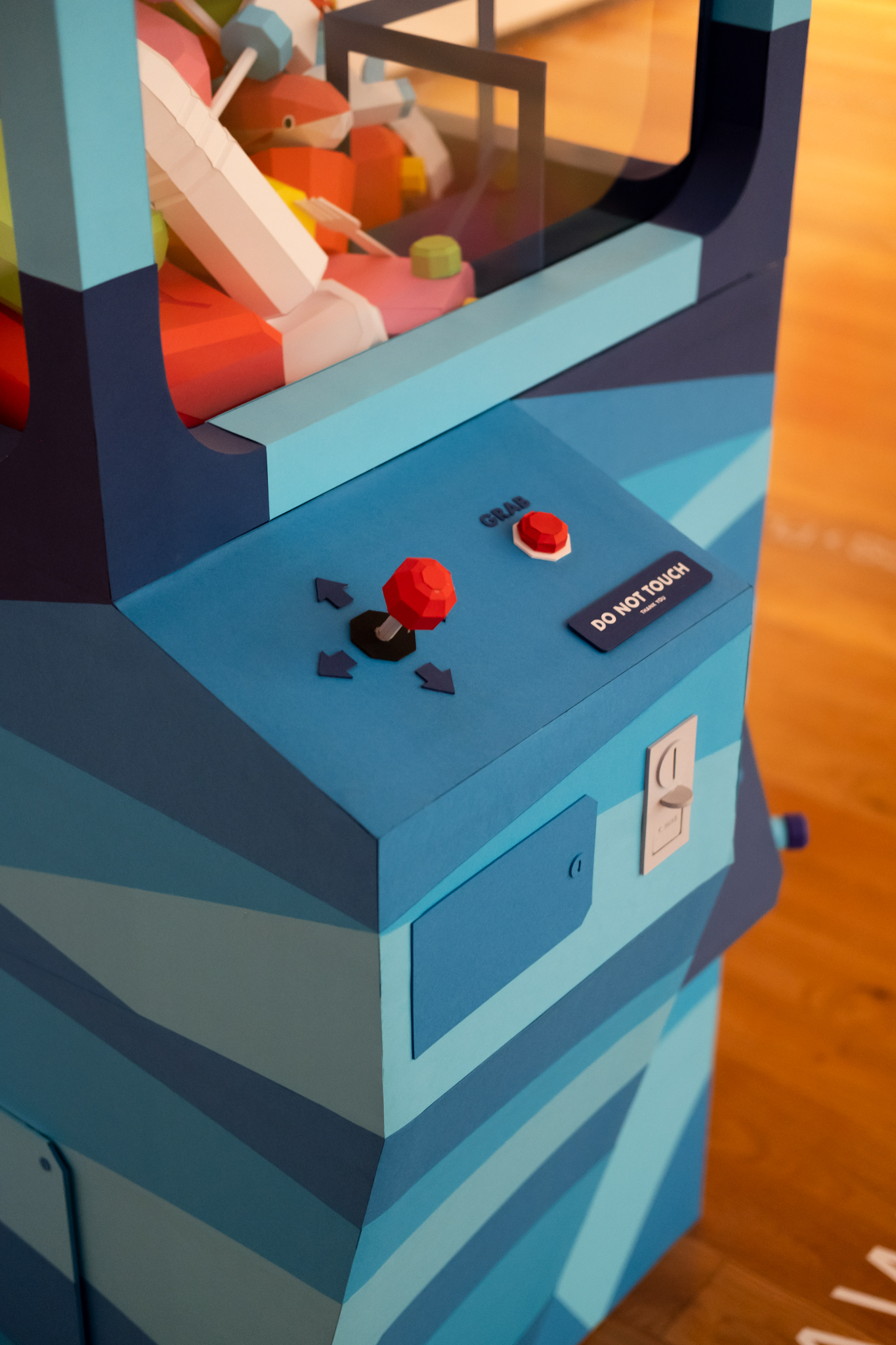 Do you wish to learn more about this project and its process?
Our case studies are a great way to learn about our process,
get a behind-the-scenes look, and discover interesting facts and challenges related to this project.