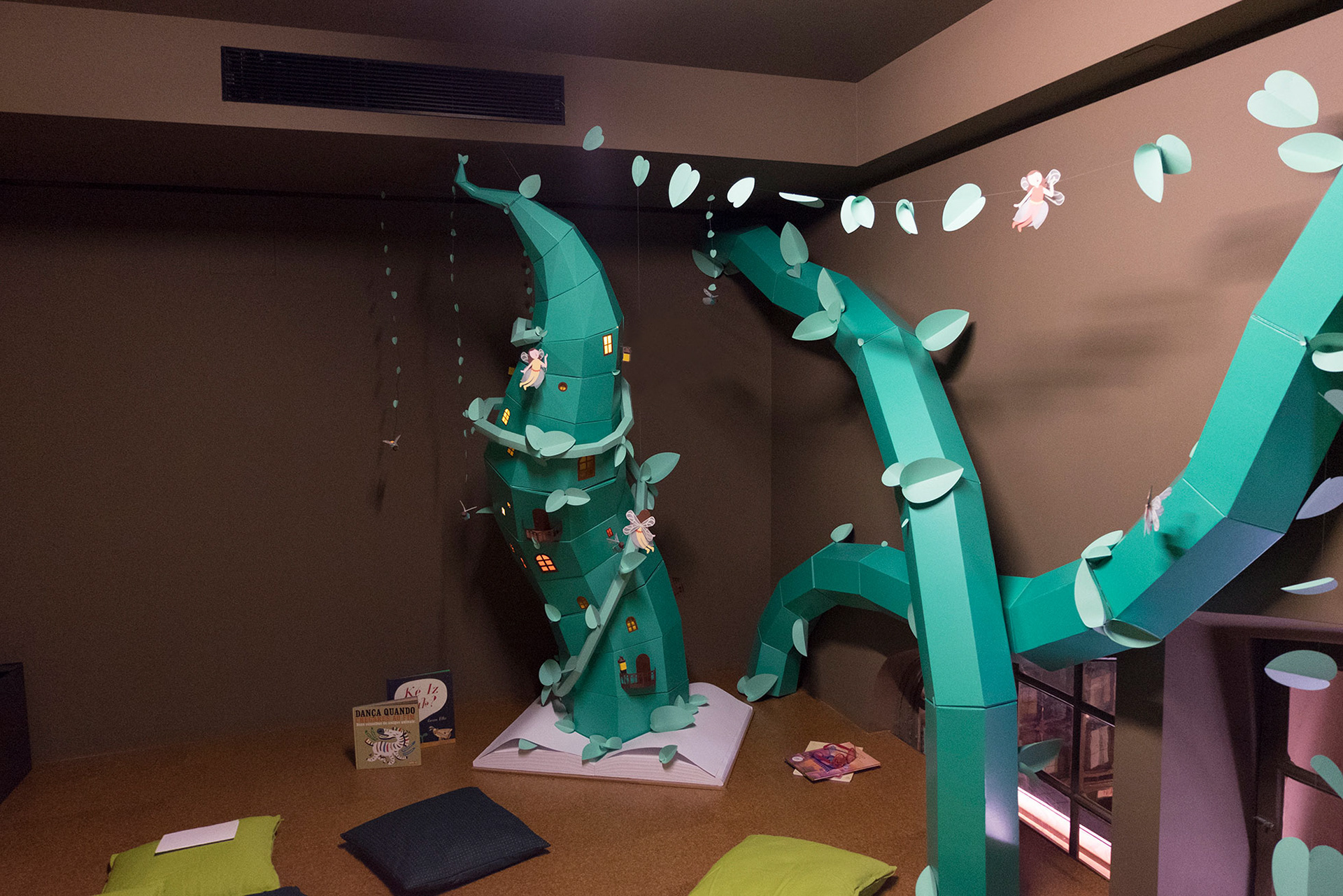 Livraria Lello is considered one of the most beautiful bookshops in the world.
This year they opened a room at the back of the shop to receive children and have sessions of story telling, games and entertainment.
Inspired by different classical book stories we created a giant beanstalk, that breaks through the books and walls. In the surroundings of the stalk you can find dozens of fairies, fireflies and all kinds of magical creatures. Children will be encouraged to discover this little world, looking through windows to see the fairies houses and to play with the different characters.