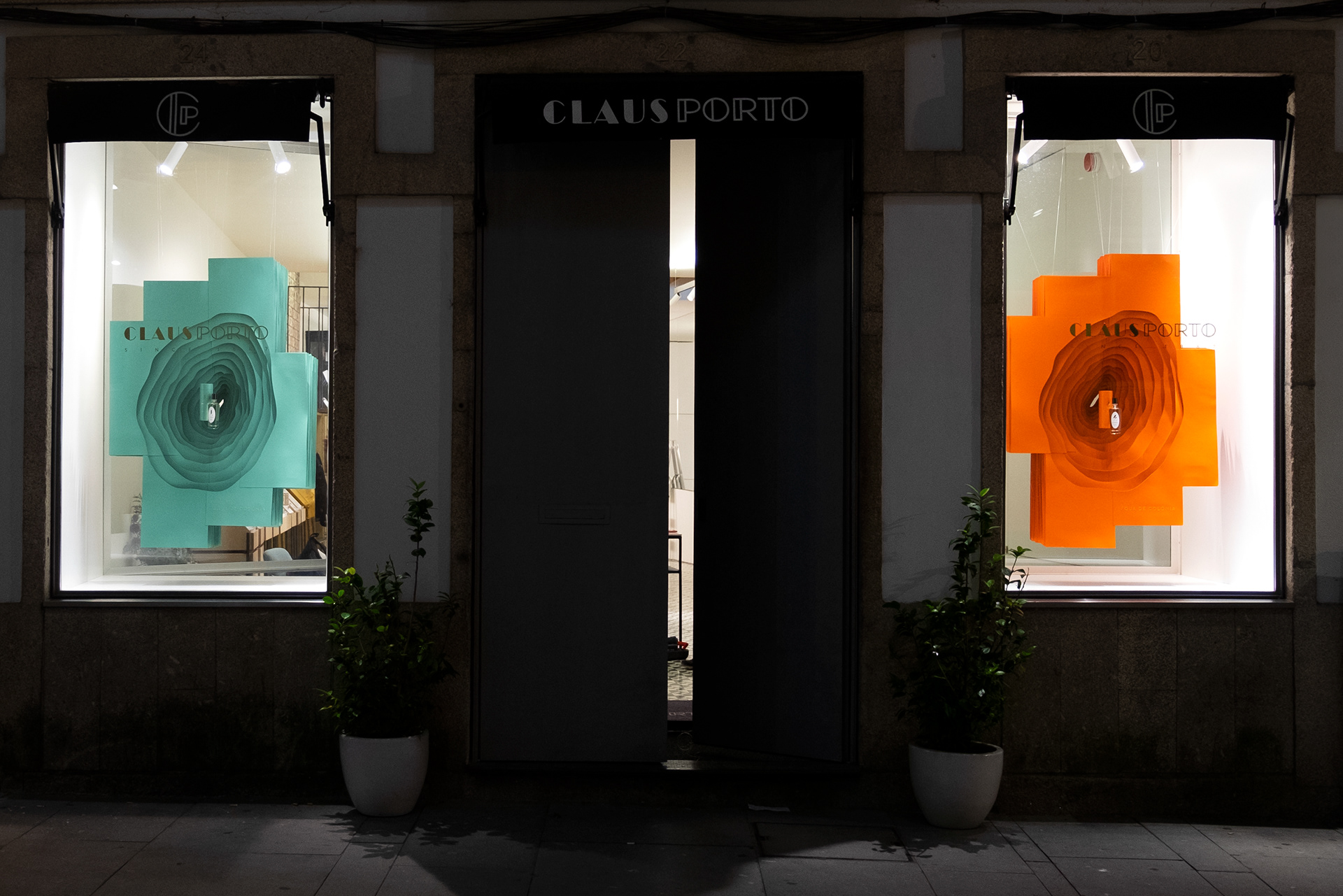 The
Água de Colónia
collection by Claus Porto was created by the perfumer Lyn Harris, who travelled the landscapes of Portugal seeking inspiration for these colognes. 
We developed this artwork to showcase the new colognes in Claus Porto store windows. 
This project was made with leftover paper from the product packages. 
Art direction: Anne-Margreet Honing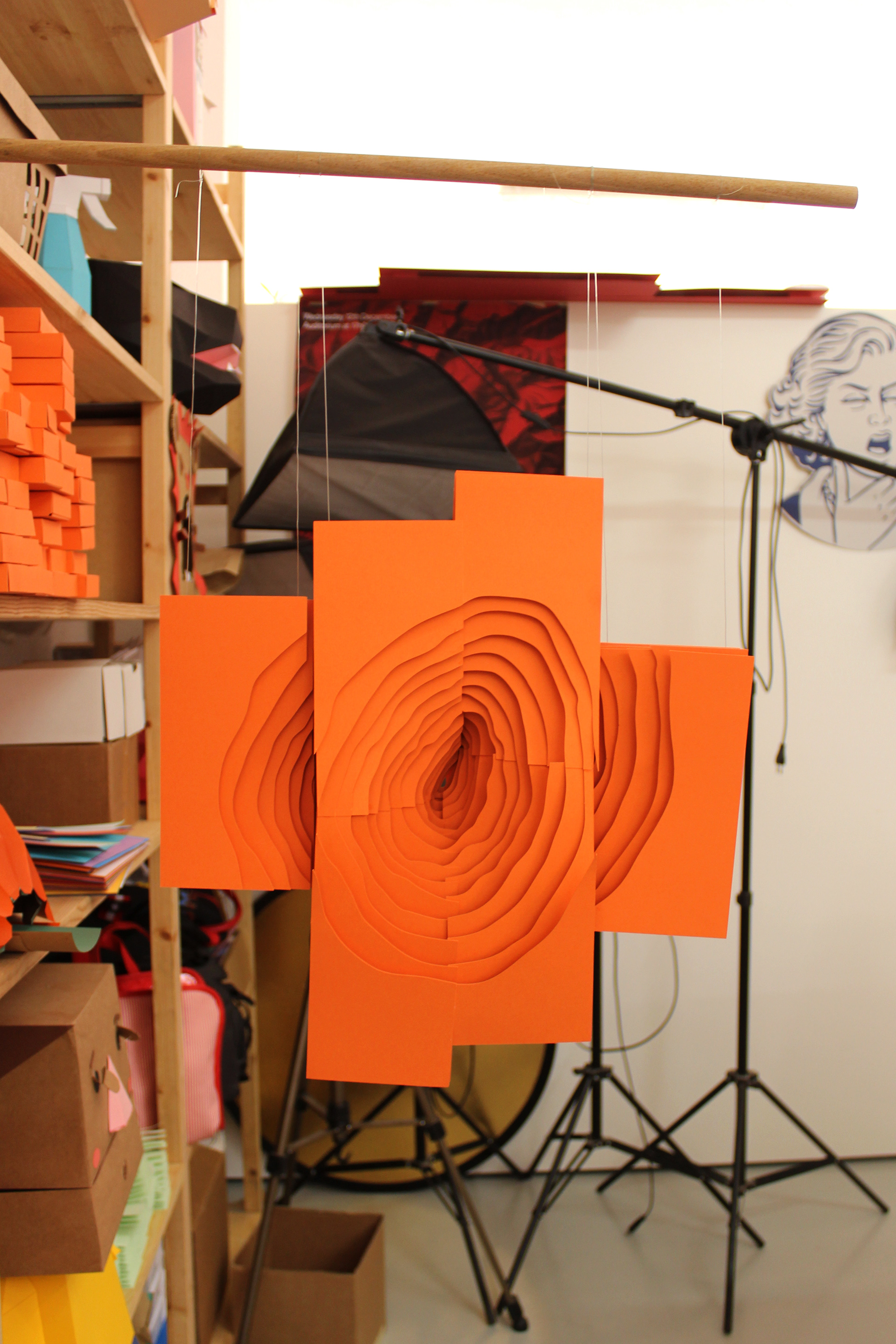 During the creative process we developed several small sized mockups, and built dozens of boxes to separate each layer of paper.