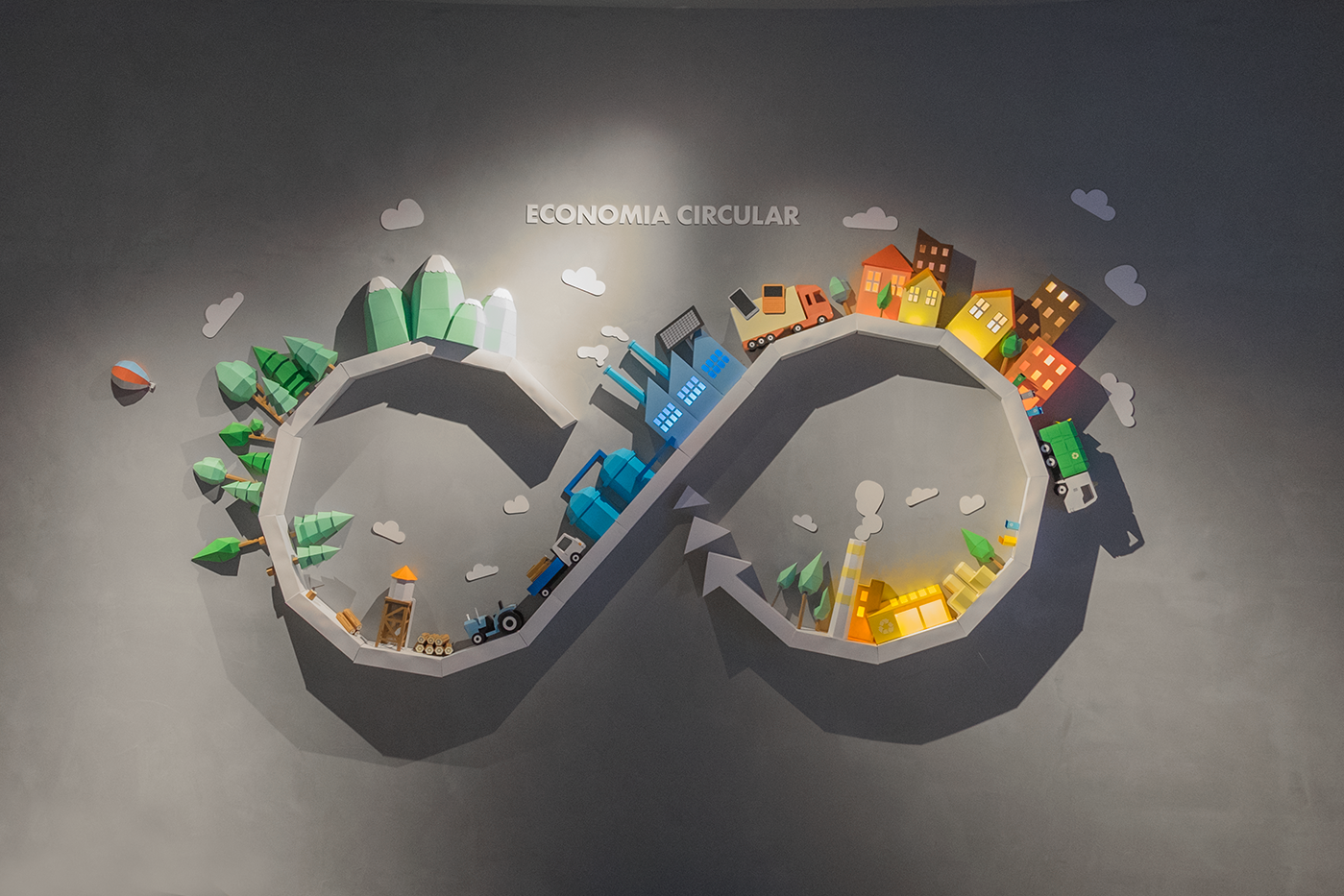 Primavera BSS is a company dedicated to management tools and has a great concern on their sustainability policy. To explain this to their visitors, we were asked by Pi Creative Studio to create a paper illustration about circular economy.
In the shape of an infinity 8, we illustrated every step of the circular economy: resources extraction – production – distribution – consumption – recycling.
Our installation was equipped with LED lights to illuminate the different areas of this process.